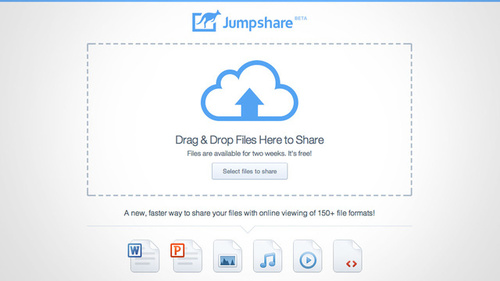 There are other great file-sharing sites of course, but this is incredibly easy to use. You don't even need to register!
It is so great that you can share the link before the file has even finished uploading.
It supports over 150 file types that recipients can view on their browser without having to download it.
See on jumpshare.com via: pdxtech-info