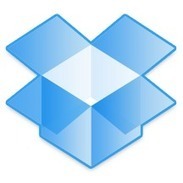 Dropbox is a free service that lets you bring your photos, docs, and videos anywhere and share them easily. Never email yourself a file again!
Hector Ariceaga's insight:
Struggling Yahoo has just landed itself a nice little deal with it's integration of Yahoo Mail to Dropbox. This may not a a threat to the likes of Google whigh offers the larger Drive, but it is still significant.
See on blog.dropbox.com via – pdxtech-info